Empowering and providing service to Chicago and Cook County Since 1992
The IDeaL Education Foundation, Inc. is the independent non-profit charitable arm of the Iota Delta Lambda Chapter of Alpha Phi Alpha Fraternity Incorporated.  The foundation focuses on providing services to underserved communities in the form of scholarships, service projects, and training and development of community stakeholders.
The foundation encompasses the implementation of national programs supported by Alpha Phi Alpha Fraternity Incorporated, such as Go-to-High School, Go-to-College; Project Alpha, and Voting Rights. These programs have the goal of enriching and improving the lives of residents in underserved communities. The IDeaL Education Foundation is not limited to fraternity programing. The foundation is committed and has provided assistance to various educational or civic initiatives across Chicago and Cook County; with a renewed special focus on curbing gun violence in underserved communities in Chicago.
Alpha Phi Alpha Fraternity, Inc.
Alpha Phi Alpha Fraternity, Inc., is the first intercollege Greek-letter fraternity created solely for African American men. Founded at Cornell University in Ithaca, New York, on December 4, 1906, the fraternity has 115 years of history of providing service and advocacy to underserved communities and their social issues. Members of the fraternity are leaders in their profession and are committed to Academic and Civic excellence while lifting up the community at large.
The visionary founders include:
Together, we can build a better world where everyone can reach their potential
The Alpha Phi Alpha Fraternity
was initially a study and support group meant for minority students who faced social and academic racial prejudice and discrimination. The fraternity has since expanded from Cornell University to other colleges and universities across the United States.
In the beginning, the fraternity emphasized academic excellence. It has since been working toward addressing and correcting the economic, educational, political, and social injustices that African-Americans and all US citizens face on a daily basis.
The IDeaL Education Foundation is a manifestation of the same. The organization recognizes the social, economic, and educational challenges faced by the underserved youth and equips them with the necessary resources they require to overcome them. We are committed to helping young minority men be the leaders that the world needs professionally, financially, and socially.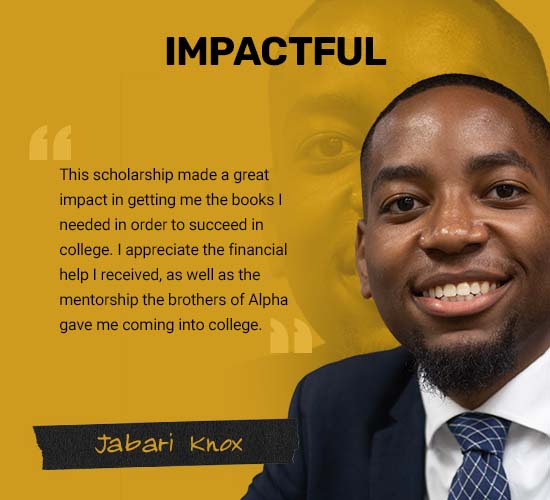 Join Us Today or Make a Donation!